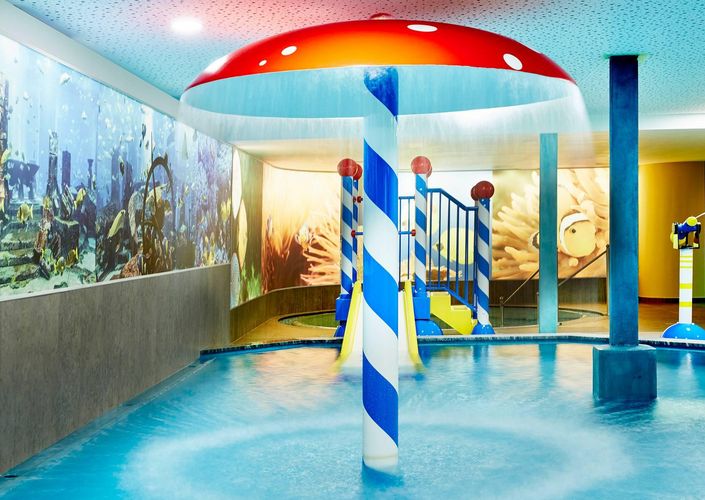 Experiences. For all adventurers – old and young. Family hotel with Spa, South Tyrol.
The best thing about the Feldhof is that when you stay with us, you will get your money's worth. Especially families enjoy the luxury of spending time together without missing personal moments of indulgence. Our spa hotel combines the highest demands of adults and children. All our wellness facilities are connected to make it easy to change, keeping your bathrobe on. Play with your kids in the Adventure Pool, compete on the slides and take a break in between to regain energy.
There's no dull moment at the Feldhof. Because with slides, whirlpool and a lot of relax time together, no wishes will be unfulfilled. In our Family Spa we meet the highest demands of our little guests. Splash around the pools, break the speed record over three floors and make spa experiences memorable for little relaxation-seekers. You cannot only sweat together in sauna and steam room, but also be pampered with our special spa treatments.