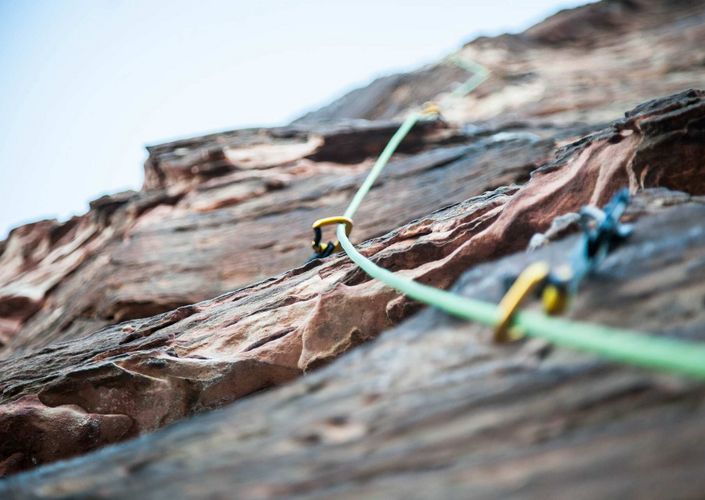 Climbing at the via ferrata Hoachwool & in the Juval climbing garden in South Tyrol.
While climbing, you get really close to the mountain. In doing so, you defy not only the laws of gravity but also yourself. The via ferrata Hoachwool right in Naturno counts among the most impressive via ferratas in South Tyrol and attracts professional climbers to the wall due to its varied topology and scenic views. Little climbers, too, will find their fair share of opportunities to aim high in the surroundings: the training and family via ferrata Knott at the cable car Unterstell in Naturno was especially set up for this purpose.
What you need for climbing Concentration, a little bit of courage and some strength in the arms – and, of course, the right equipment. This includes a climbing helmet, a climbing harness and a via ferrata set. It is further recommended to wear suitable footwear, via ferrata gloves, and to bring with you enough drinks and snacks for your rendezvous with gravity. You can get more information at our reception.