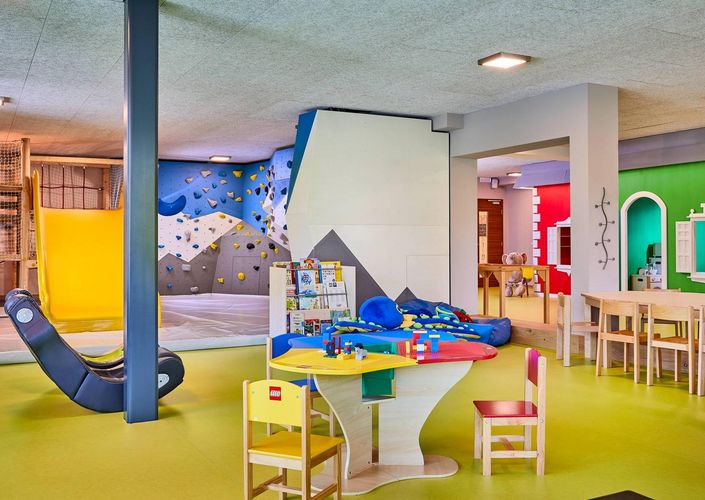 Hotel with child care, South Tyrol. There's never a dull moment.
There is a simple reason why we value our children's entertainer so much: because she likes children as much as we do. And the little ones can feel that from the first day – even the most timid children cannot resist her magic. To us, this comes to no surprise: the professional children's entertainer is so imaginative and always comes up with new, games which are fun, encourage creativity and let your children explore the unspoilt nature around your family hotel with child care in South Tyrol. Of course, we can also organize a babysitter (against a fee) for you. Please inform us about your needs on time.
If your teenagers eventually take a look at the extensive programme of your family hotel in South Tyrol, they won't be able to help but smile. And even if they don't want to admit it: a holiday with their parents is still really cool. At least, if it's a holiday at the Feldhof family hotel in South Tyrol. Not only do we have the latest gaming consoles, we also have the most popular games. But of course, teenagers shouldn't spend their entire holiday in front of a screen. But they will not do this, because they know our exciting programme.