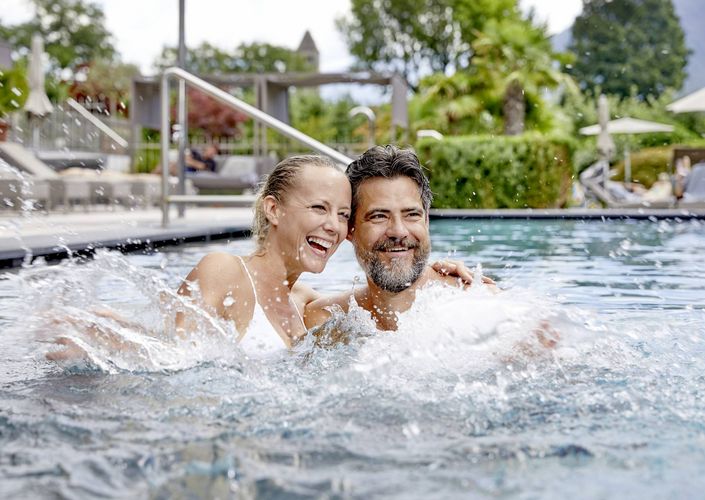 Belvita in the Feldhof hotel
stands for wellness,
beauty, fitness &
vital cuisine.
It may only be called Belvita, if there's Belvita inside – and that's how it ought to be. Belvita Leading Wellnesshotels South Tyrol is a hotel cooperation combining 29 hotels in the most beautiful regions of South Tyrol. All these hotels have in common that, besides their compliance with the high Belvita quality standards, they are situated at ideal locations in wonderful natural landscapes, and offer excellent services. All participating Belvita hotels guarantee personal well-being with selected wellness treatments and vitality programmes. They unite the best of what nature has to offer in beauty and cosmetic ingredients as well as in vital culinary delights.
At the same time, Belvita hotels offer an activity programme to the adventurous at any time of the year and to all those who would like to experience the rich nature and culture of South Tyrol in an active way. Belvita Leading Wellnesshotels South Tyrol awarded us the quality seal "Belvita Family", which distinguishes us in particular as a wellness hotel with high demands for families.