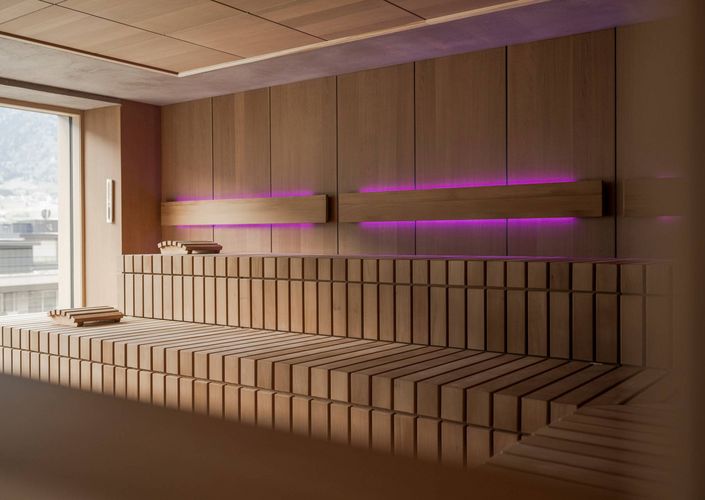 Recreational tranquillity.
At the spa hotel in Naturno.
Deep relaxation in your spa holidays.
No one actually knows where the first saunas were built. Some think that taking hot baths was developed in South-East Asia, others believe that the cradle of the sauna is Finland. One thing we know for sure is, that the name 'sauna' has its origins in Scandinavia, where it means 'bath' or 'bathhouse'. Furthermore, people have believed in the soothing effects of the sauna for centuries. And the tradition of sweating in hot baths has spread from Finland to the rest of the world. Such as the ancient Romans not only dipped into pools of water, but also enjoyed the luxury of sweat rooms in their bathhouses.
Packed with physical and mental benefits a sauna visit is a recreational experience. But not everyone reacts the same way to hot temperatures. That is why we have a broad range of saunas in our wellness and spa hotel Feldhof in Naturno, from which you can choose your favourite temperature and level of air humidity. To top off your well-being experience, we offer special infusions, steam-baths and infrared loungers. Some of our saunas even boast magnificent views of the Merano region.