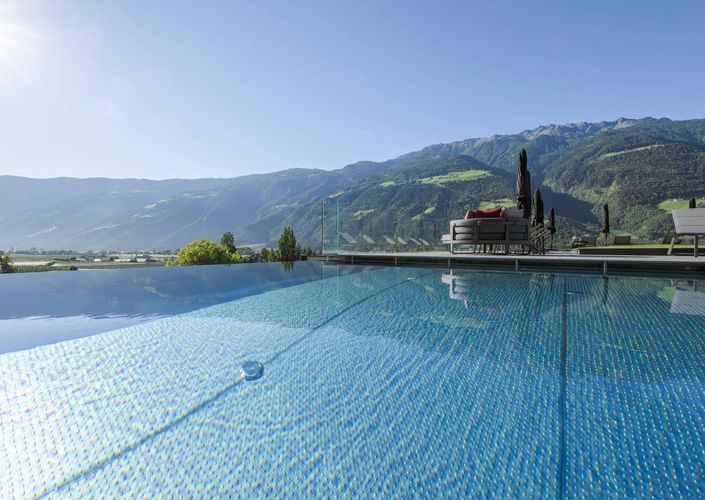 Thermal water of Naturno. At the spa hotel, South Tyrol. Revitalizing, rejuvenating.
The spring of the thermal water from the Kochenmoos looks back on a long tradition as a thermal bath. Records from the year 1695 tell us about people seeking the beneficial effects of the thermal water centuries ago. But after the 1960s the baths were discontinued and the historic bathhouse disappeared. Only some years ago the thermal water spring in Naturno was revived after a decade-long sleep. And now we can use the healing water in our spa hotel in South Tyrol.
The different ingredients of the thermal water are absorbed by the skin and can take effect there. Due to the water's composition it can be beneficial for a lot of complaints and illnesses and it enhances our sense of well-being. The water springs from the earth's depths at the Monte Sole. At the Feldhof we integrate the treasured water with treatments and use it in some of our pools. It may not be a magical source of youth; however, it definitely revitalises.