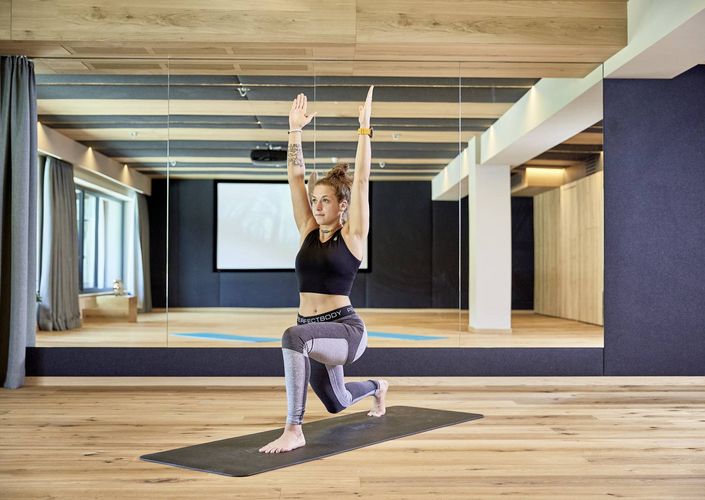 Foster what is most precious.
Health and fitness,
are part of
holiday joy.
Sporting activities accompany you not only in everyday life, but also in your holidays. Nature is the playground for almost endless possibilities to let off steam and take your body to the limit. But not always the weather cooperates with what we would like to do. But still nothing stands in the way of an active holiday programme. Equipped with state-of-the-art exercise machines and flooded with light the fitness room at the Feldhof provides the perfect prerequisites for sudatory activities. The joy and happiness generated by an activating workout reward the effort and without a bad conscious you can indulge even more afterwards. A spa treatment or relaxation in the wellness area restore the easiness, that makes your holiday time something really special.
You do not have to follow every fitness trend, but a healthy body provides for a holistic feeling of well-being, that grants strength for everyday life. Choose your personal highlight from our broad variety of activities included in our programme or simply invigorate your muscles individually according to your personal trainings programme. We support your sportive comeback or help you design your personal professional training.