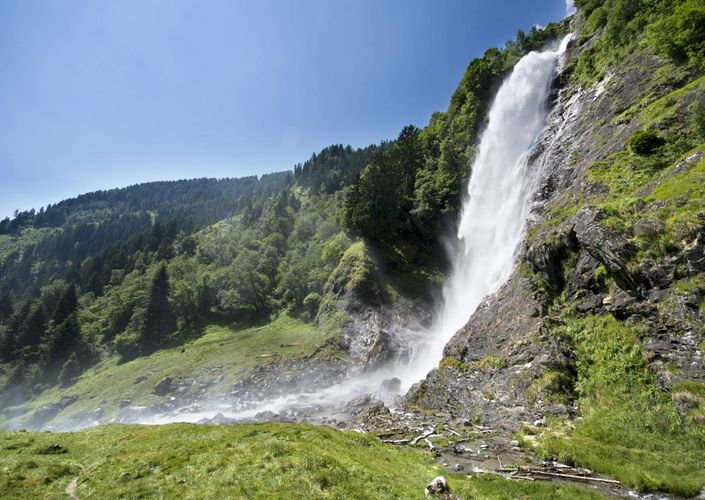 315 sunny days. 1.000 possible experiences. Your unique holiday in the Merano region.
Asking about the weather is most of the time the first thing your family and friends back home will do once you get back from a holiday. If you are on a holiday in the Merano region, you will know the answer already in advance: sunny! Because here, the sun shines on 315 days a year. Which is why Naturno and the Merano region count among the most sunny regions of South Tyrol. Due to the good weather and the warm temperatures, you can also find an unparalleled natural diversity where Mediterranean meets Alpine like nowhere else. Oil trees, pines, agaves and even palm trees are part of the local flora just as are spruces, firs and colourful fruit trees.
Mountains with a height of more than 3,000 metres piercing the sky additionally complete the scenery of this distinctive region. Passo dello Stelvio, the Texelgruppe and the Parcines waterfall with a drop of almost 100 metres count among the best known natural wonders. The Merano region also plays a vital role in our culinary delights.