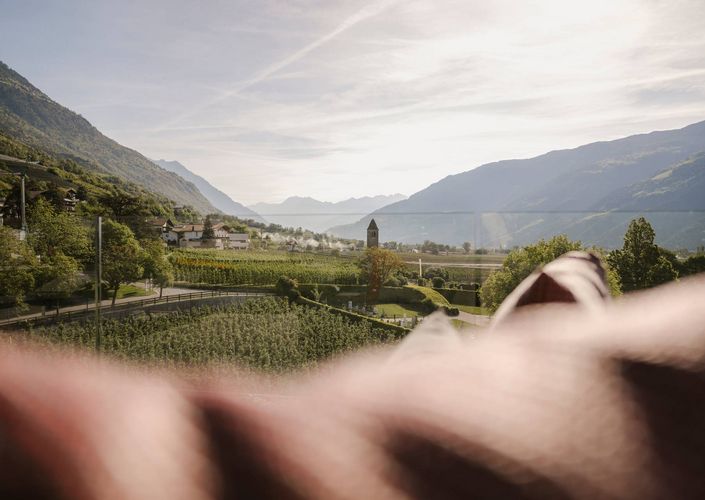 We give you space. Take your time. To relax at the wellness hotel, South Tyrol.
In our holidays we regain energy. We take time to honour the achievements of our body and treat it to a break from the everyday. We have time to do what we hardly do usually: nothing. You will find the most beautiful spots to celebrate "dolce far niente" in our wellness hotel. Choose what suits your taste best: sun-kissed, luxuriously cosy. An oasis of fresh air or comfortable hideaway. Now is the time for some pure indulgence.
Get away from the hectic and follow our invitation to leave it all behind. This holiday break lets you recharge, revitalize and reset your internal compass. As not only your body benefits from the tranquil moments of deep relaxation, we also help you to clear your mind. With every breath, you leave behind the stress of the everyday. With every moment spent in peace, you will feel lighter and free. We invite you to admire the beauty of the landscape around the wellness hotel Feldhof. Or to close your eyes and enjoy a sophisticated spa experience promising pure luxurious relaxation.