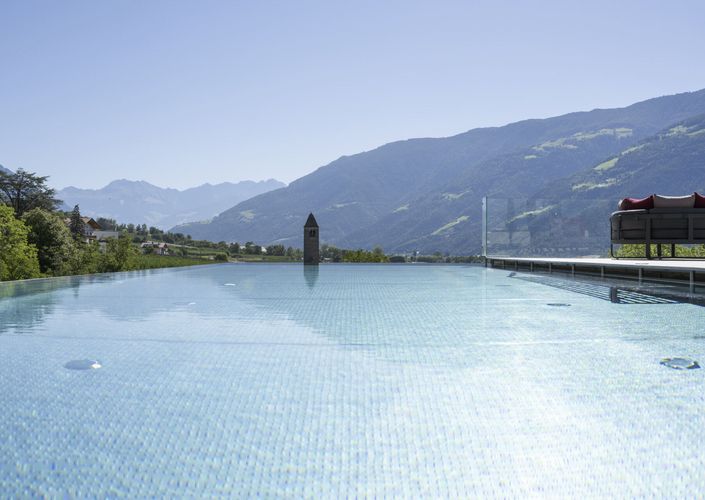 There is always something to explore. News from our 4-star-superior hotel in South Tyrol.
We're always listening carefully, when our guests tell us about their wishes and needs. We are happy to hear praise, but also care to be informed about the things we could improve further. Because we do not want to stand still, but develop further, to enthuse our guests, to surprise and inspire them. With something new, unexpected and indulgent.
Preserving our traditional values, never standing still and creating visions for the future. Everything we do at the Feldhof DolceVita Resort is aimed at not only satisfying your wishes but exceeding your expectations. We work with heart and passion to give you room to simply be yourself, forget about the everyday, find some peace and experience adventures. That is why not only our team is committed to developing new ideas for your indulgence, but also the hotel itself has been adorned with some new highlights. Experience them yourself.