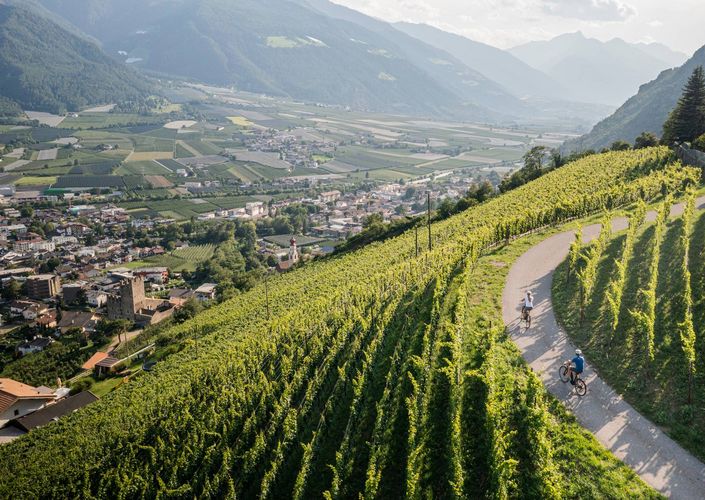 Take Naturno, the Merano region
& the whole of South Tyrol with the mountain bike by storm.
315 days of sunshine and one of the most beautiful mountain sceneries of the Alps. What else could you wish for? Get on your mountain bike and off you go – with tailwind and joy through South Tyrol. Start your bike tour directly at our bike hotel in Naturno. We know the most beautiful courses and the most breathtaking tours that practically start at your doorstep and will bring you as far as you like. You don't have your own mountain bike? Don't worry! As a guest of our hotel in Naturno, free rental bikes of all categories – from children's bikes to city bikes, racing bikes and mountain bikes fit for conquering mountain peaks – are available to you. But that is not all: as a bike hotel, we offer many additional advantages for you and your two-wheeler.
And real insider tips that you won't find on any maps and that promise really special mountain bike experiences all around Naturno. The Feldhof simply is a real bike hotel and, as such, it commits to all bicycle fans. Special highlights include the guided bike tours of the Ötzi Bike Academy with a professional guide against payment of a small surcharge. Simply book at the reception and pedal in best company. The perfect after-bike programme will await you in our Sky Spa on the roof of our bike hotel in Naturno.